Library fellowships provide a terrific opportunity for current students and recent graduates to explore different careers in libraries and gain practical experience.
Edward Connery Lathem '51 Digital Library Fellow
August Guszkowski '22, 2022-2023 Fellow
Education: B.A. in Classical Languages and Literatures
August Guszkowski '22 is a Classical Languages and Literatures major and Senior Fellow from Pomfret, Connecticut. During their undergraduate career at Dartmouth, they worked as a research assistant for the Classics department and served tea in Sanborn Library. They are interested in translation theory, theater, and linguistic history. In their free time, August enjoys kayaking, baking bread, and designing puzzles for their Dungeons and Dragons campaigns.
The Edward Connery Lathem '51 Digital Library Fellow joins the Digital by Dartmouth Library team for a full year, to learn about, engage in, and contribute to the work of the Library's digital programs. The position, open to recent Dartmouth graduates, is flexible to fit the skills and interests of each individual fellow, and could include a larger independent project designed by the fellow.
Jones Memorial Digital Media Fellow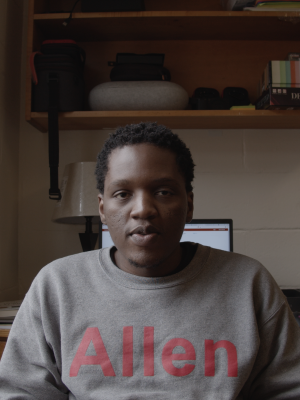 Khonza Masuku '22, 2022-2023 Fellow
Khonza is a recent graduate with a Film and Media Studies major from Manzini, Swaziland. Although he picked up a camera for the first time at Dartmouth, Khonza has since been involved in all aspects of film production with a particular focus to writing and directing. He has worked as a Teaching Assistant for Independent Filmmaker Iyabo Kwayana, created informative videos on experiential learning with the Dartmouth Center for the Advancement of Learning and the Media Production Group to create and managed events and live streams with the Collis Student Center. Khonza is interested in cinema that investigates the self, memory, the spiritual, and the blurry line between reality and fiction. He hopes to explore these kinds of stories in graduate school and beyond.
The Jones Memorial Digital Media Fellowship provides an opportunity for a graduating student or recent graduate of Dartmouth College to spend a year learning digital media technology as applied to the academic curriculum and careers in librarianship. The fellowship may be tailored to the individual interests of the candidate where their skills support the mission of the Jones Media Center.
Edward Connery Lathem '51 Special Collections Fellow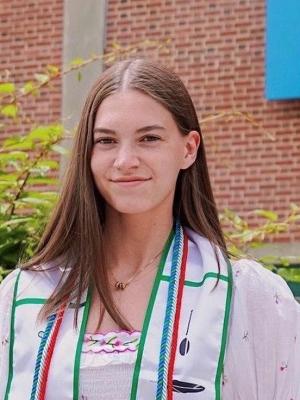 Sydnie Ziegler '22, 2022-2023 Fellow
Sydnie Ziegler '22, the Edward Connery Lathem '51 Special Collections Fellow, was a Native American Studies major and Global Health minor. She is from southeastern Connecticut, where her community the Mohegan Tribe is also located. Sydnie's personal and academic background has cultivated a passion for maintaining archives and ensuring that artifacts are secured in an ethical manner. During her undergraduate career, Sydnie was a member of the history honors society, and completed research pertaining to the origins of Dartmouth's retired "Indian mascot." In her free time, she enjoys photography and other disciplines within the visual arts. After her time as a fellow, Sydnie hopes to pursue an advanced degree within or related to museum studies.
The Edward Connery Lathem '51 Special Collections Fellowship offers recent Dartmouth graduates an opportunity to work in Rauner Special Collections Library and gain valuable experience with archives, manuscripts and rare books. The fellow will work on a major project or several smaller projects tailored to his or her skills and interests while gaining a general overview of a career in special collections.