Color slides, many of Central American volcanoes, by Richard E. Stoiber '32 (1911-2001), Professor of Geology.
ABOUT THIS COLLECTION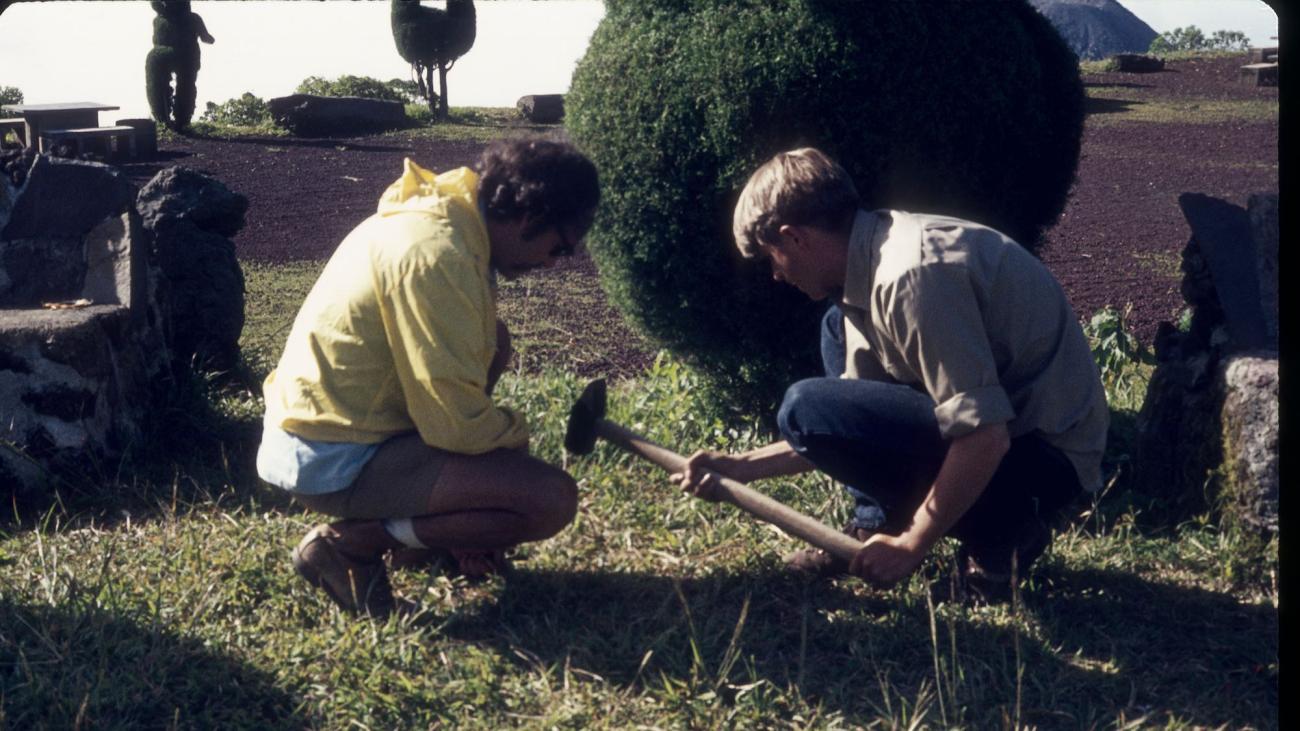 Richard E. Stoiber graduated from Dartmouth in 1932 and went on to earn a Ph.D. in economic geology from MIT in 1937. He then returned to Dartmouth to work as a volcanologist and professor of geology from 1935 to 1989. He spent much of his later career studying volcanoes, their fumaroles and sublimates, in Central America, specifically Guatemala and El Salvador. In the mid-1960s he began organizing term-long trips to Central America, called "stretches," for third-year Earth Science classes to study the geology of volcanoes.
Available here are 12,000 colored slides, mostly from these field trips to Central American volcanoes. Also included are slides of volcanoes found across the world, and images of three-dimensional signs from his travels, a particular hobby of Stoiber's.
The Richard E. Stoiber Papers, of which these slides are a part, contain books, manuscripts, class lectures, published articles and abstracts, correspondence, student papers and research reports, photographs, negatives, videotapes and films, annotated maps, and personal realia. The collection is available for use at Rauner Special Collections Library by asking for ML-98.
Rights Information
Dartmouth College Library assigns a Creative Commons BY-NC license to the digital work and associated web site.