Change the Subject (2019) is a 54-minute documentary film about a group of Dartmouth students who challenged anti-immigrant language in the Library of Congress subject headings. 
The Dartmouth Library is pleased to provide free streaming access to Change the Subject (2019), and to a digital collection of materials related to the original action and to the production of the film.
We also invite you to contact the filmmakers here. Let us know if you would like to schedule a screening, express feedback about the project or this site, or share how you have incorporated Change the Subject into your professional development or teaching.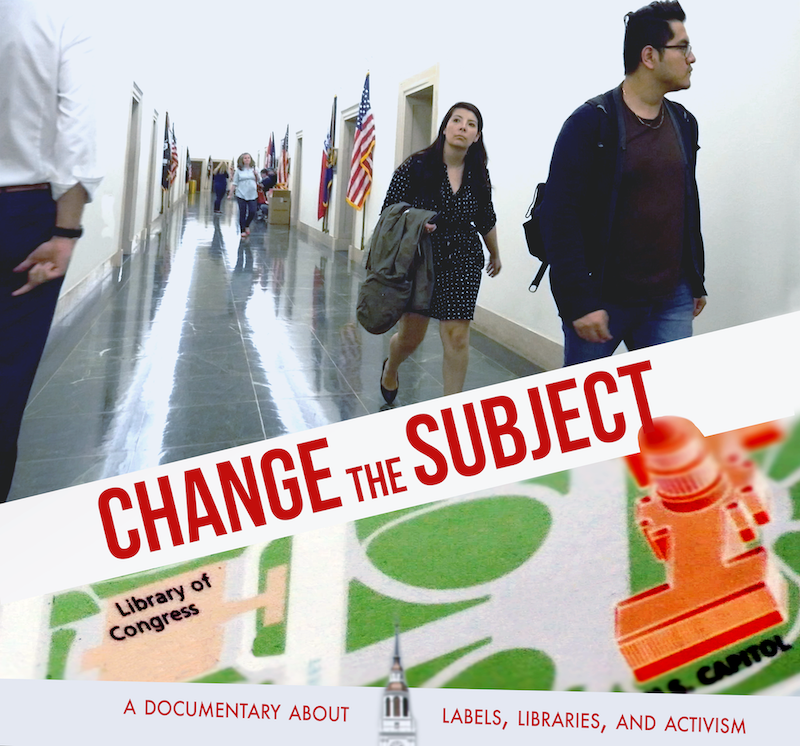 Get Involved

Research
Access the digital collection. Coming soon. 
Host a Screening
Change the Subject has been screened at over 100 institutions, used widely in teaching, and incorporated into professional development in libraries, museums, and other cultural heritage organizations.
Subjects and grade level: Library & Information Science, Anthropology, Latinx Studies, Sociology, Immigration Studies, Political Science, Media Studies, US History. Appropriate for middle school through graduate level. 
We are here to support your screening or use of the film in the classroom or for professional development. Since 2019 we have screened the film publicly and over Zoom at Dartmouth College, Western Washington University, the University of Tennessee Knoxville, Aristotle University of Thessaloniki, Columbia University, Indiana University Libraries, the Harvard Film Archive, Cal Poly, and University College London, among many places. Thank you for your interest, and please contact us if you have any questions.