Business: Feldberg at Tuck
This temporary location of the Feldberg Business & Engineering Library serves the faculty, students and staff of the Tuck School of Business and business information needs of the Dartmouth community. It provides access to six Bloomberg terminals. Tuck students have 24-hour ID access.

Tuck School of Business
Raether Hall, Curley Lounge, Room 134
Engineering Drive
Hanover, NH 03755

Other locations:
Thayer School of Engineering in 108 Cummings 
Economics in Evans Map Room.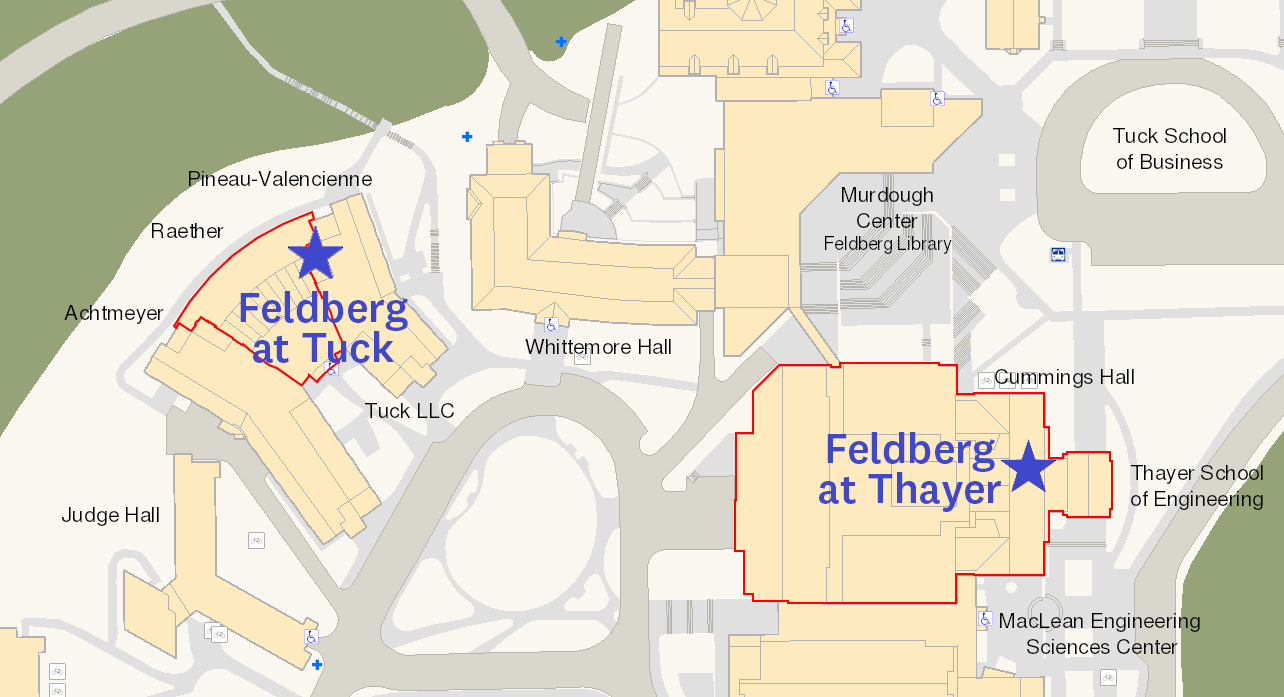 Business: Feldberg at Tuck
Mailing Address:
Dartmouth College
100 Tuck Hall
Hanover, NH 03755-3560