The papers of Charles Daniel Tenney (1857-1930) include essays, speeches and translations concerning his time in China.
About the Collection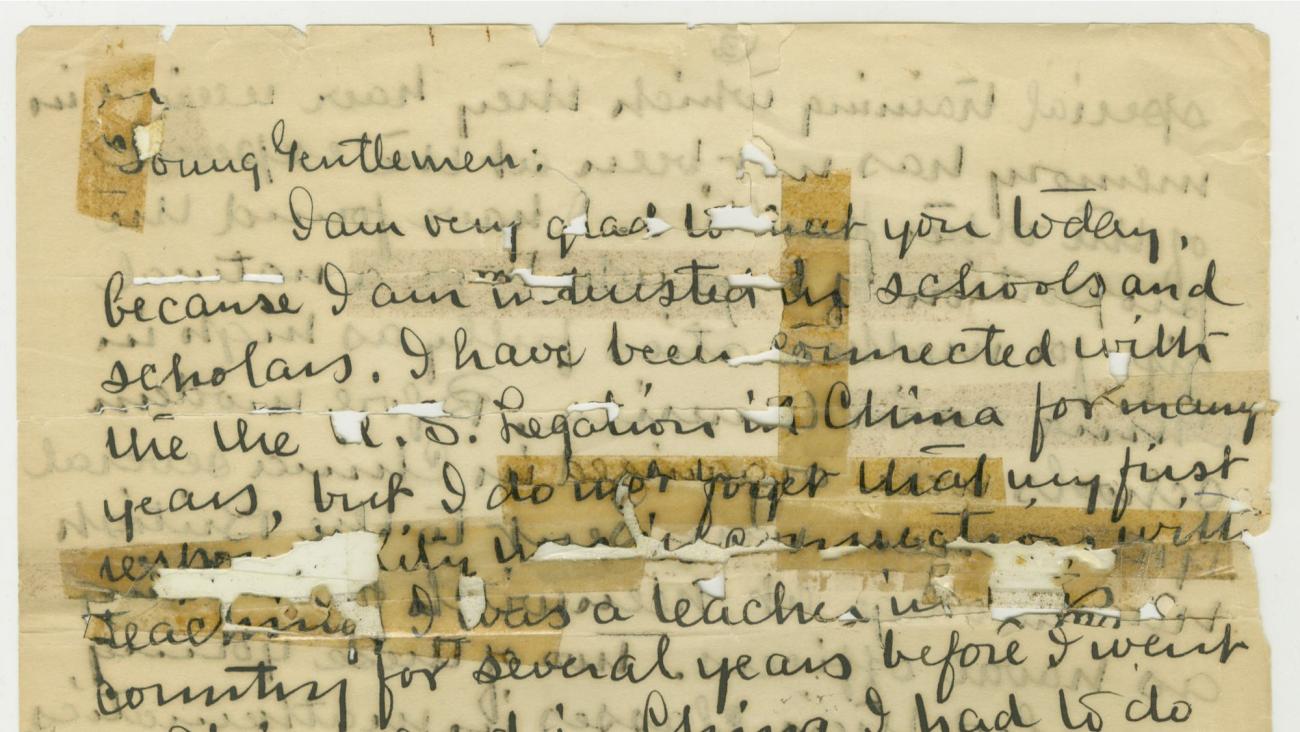 Dating from between 1907 and 1925, the papers of Charles Daniel Tenney include essays, speeches, and translations concerning Tenney's time in China as well as his views on education, the tensions between Christian missions and Confucianism, criticism of the Chinese language and writing system, criticism of the 1911 revolution and the founding of the Chinese Republic, as well as Tenney's thoughts on the Jewish colony and tablets at Keifeng. Additionally, included is Tenney's typescript copy of Bishop George Smith's translation of the Keifeng Jewish Tablets and an address Tenney gave to Dartmouth students while he was Director of Chinese Government Students.
Dartmouth graduate Charles Daniel Tenney (1857-1930) went to China in the late nineteenth century to advance Christianity. Tenney soon left the mission and began to devote himself to education, eventually gaining the confidence of Li Hongzhang, the most powerful man in China between 1872 and his death in 1901. In 1895, the Chinese government appointed Tenney President of Peiyang University, the first modern university in China, and he held the position for 11 years. At the apex of his career in China, Tenney was the commissioner of education for the reformist government of northern China.
The Papers of Charles Daniel Tenney form part of the manuscript holdings of Rauner Special Collections Library at Dartmouth College. The original documents are available for research and may be requested by asking for MS-794 in Rauner Library. More information about this collection may be found in the full archival finding aid. The papers were digitally reformatted and transcribed over the summer of 2012 as part of the Dartmouth Digital Library Program.