By Terence (ca. 190-159 BCE). Six plays, from a manuscript produced in 1462.
ABOUT THE MANUSCRIPT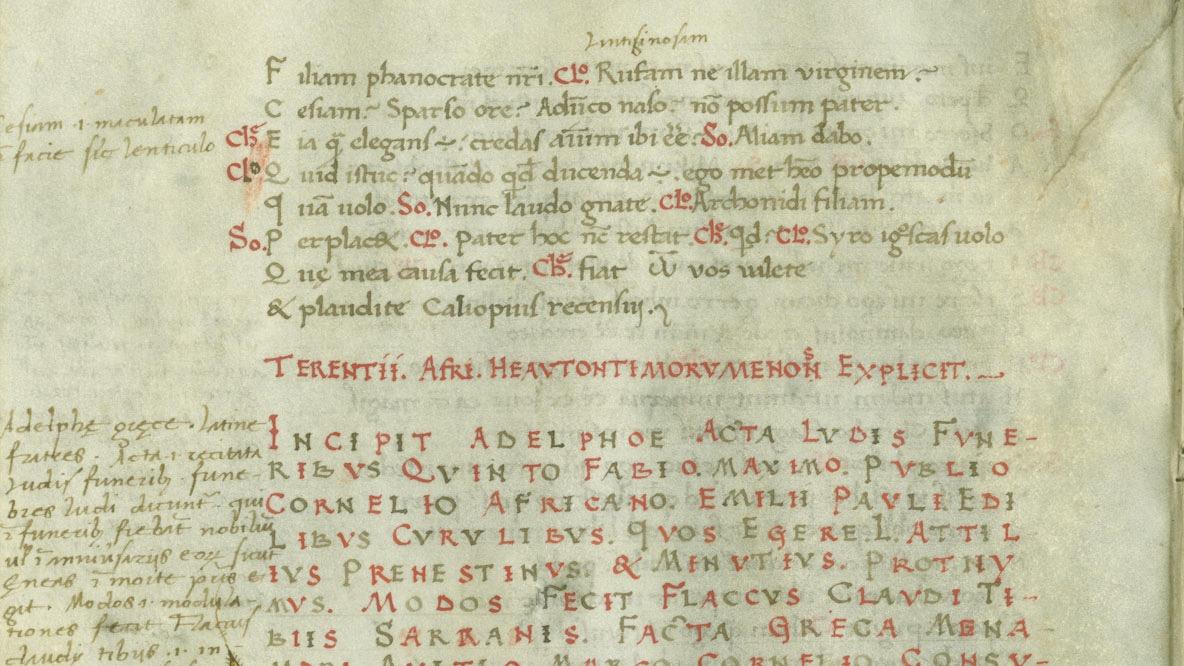 This manuscript, produced in 1462, is a copy of the plays of Terence, a Roman playwright known for his six comedies (Comoediae sex). He lived from ca. 190 BCE to 159 BCE. This manuscript was written in Ferrara, in a humanistic minuscule script, with readings and stage directions in red, and initials in red and blue. The first page of text has a "white-vine" border, an illuminated capital and a coat-or-arms supported by putti in gold and colors; there are six illuminated capitals throughout the text, contemporary marginal commentaries, and notes indicating different readings.
The original manuscript is available at Rauner Special Collections Library by asking for Codex 001999. Additional information is available in the Dartmouth Library catalog record.
RIGHTS INFORMATION
Dartmouth College Library assigns a Creative Commons BY-NC license to the digital work and associated web site.