Correspondence, newspaper articles, and other material related to the ill-fated 1921 expedition to Wrangel Island
ABOUT THIS COLLECTION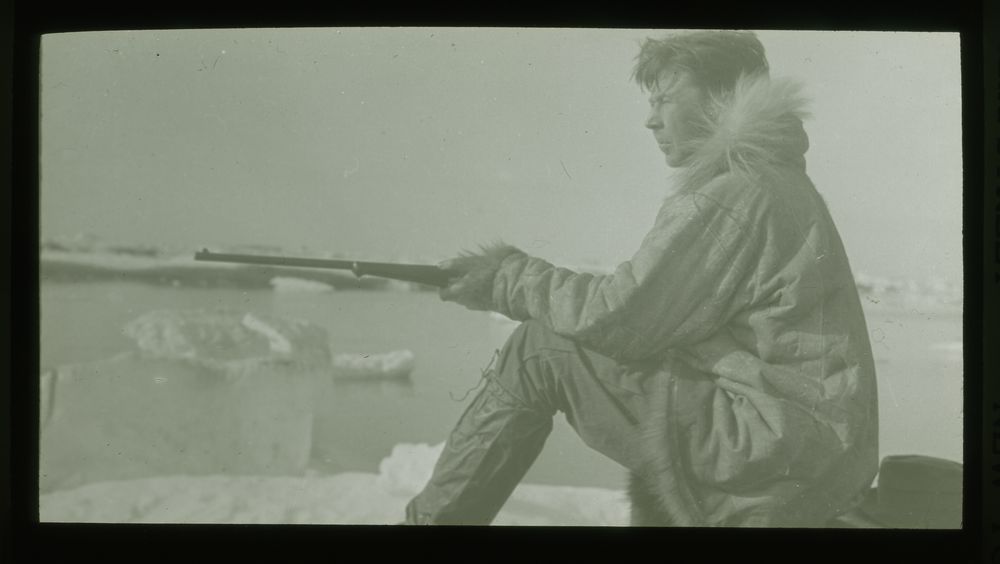 Harold Noice joined the Canadian Arctic Expedition as a member of the Polar Bear crew. He was a young sailor on the schooner when she left Seattle in March 1915. He traveled with Stefansson's exploration party during the discovery of new lands in 1916 and 1917. In 1924, he published his account of the Canadian Arctic Expedition, With Stefansson in the Arctic. He became involved in the attempt to rescue the survivors of Stefansson's tragic Wrangel Island Expedition.
This collection consists of correspondence, newspaper articles, and other material related to Vilhjalmur Stefansson and the ill-fated expedition to Wrangel Island. Includes some letters from Joseph Francis Bernard, who had attempted a rescue mission to Wrangel Island on the Teddy Bear. Of special note is a record of the Wrangel Island Expedition narrated by the expedition's lone survivor, Ada Blackjack. The account advances the story provided by Ada Blackjack in her diary, also digitized as part of Collating Wrangel Island.
The full collection is available at Rauner Special Collections Library by asking for MSS-91. For more details, please see the detailed finding aid to the Harold Noice Papers.