Excellence at Dartmouth: Miles 'Mac' Battle '21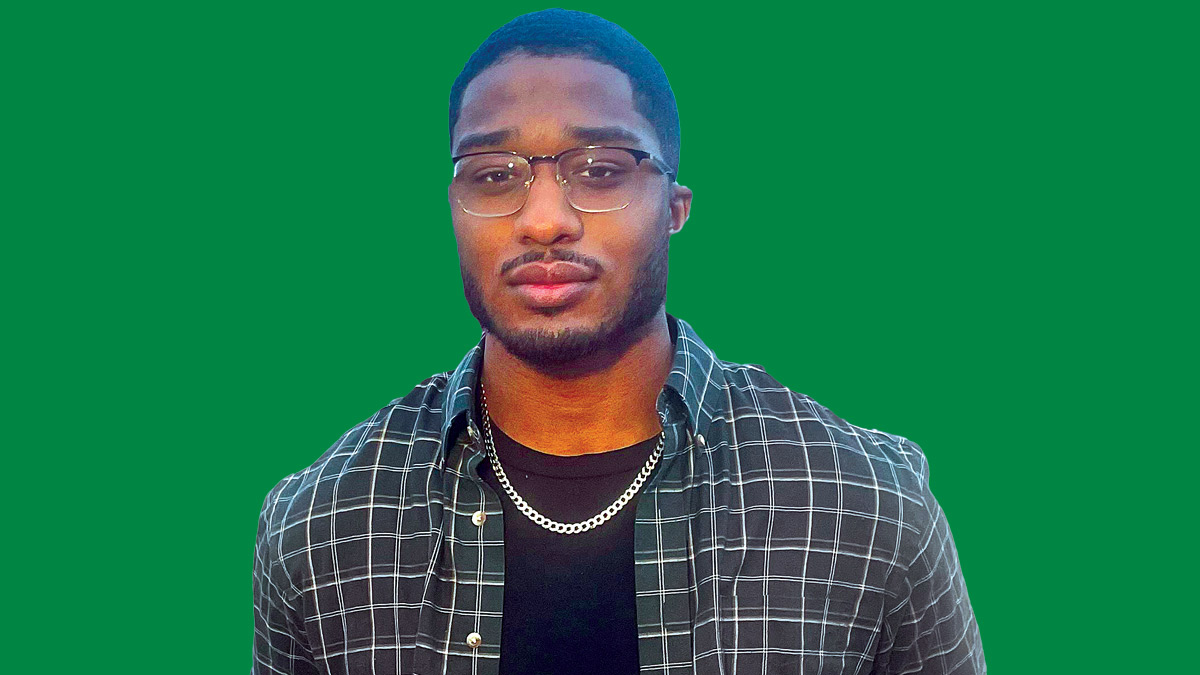 I am Miles M. Battle but known to my community as "Uncle Mac." I was born the middle child to a family of five and raised outside of Huntsville, Alabama. As a young southern boy I was taught lessons on sharing, the value of manners, and much more. I was fortunate enough to play a variety of sports growing up and I believe playing team sports as a child showed me how to work with others and appreciate the gifts other people have. During my senior year of high school I chose to focus on football once I realized that it could get me to college. By the time my senior season ended I received 10 offers to play college football, but I waited until January to make my college decision and ultimately chose Dartmouth College.
After committing to Dartmouth I trained over the summer while working a few jobs back home until I left for campus in August of 2017 for preseason camp. During preseason I met Maya Perkins, the woman I did not know would be my soulmate and best friend. I came to college focused on football and my dream of playing professionally so I was not very social during my first term on campus. My first winter gave me the opportunity to grow closer to new people and get involved with activities on campus. Over the course of the spring and summer terms I got to know Maya even more and became increasingly involved with the community as a byproduct. I attended my first Afro-American Society (AAm) general body meeting all because I promised Maya I would go to one before the end of the term. During the summer of my freshman year I stayed in Hanover. It was tough being away from my family and friends during their summer break but staying with Maya, training for the season, and mentoring in the SEAD Program got me through my first summer and wrapped up my first year.
In the fall of my sophomore year, I moved into Shabazz and became a regular at AAm general body meetings and other community-sponsored events. In the spring of my sophomore year, I became a member of Alpha Phi Alpha Fraternity Inc. and started work as a servant leader. After that, I took my sophomore summer off and I interned in Baltimore, Maryland with Morgan Stanley. I used some of what I learned over the summer in the fall of my junior year when I became the treasurer for the AAm. During the fall I applied to the winter class of Tuck Business Bridge Program hosted by the Tuck School of Business. After I completed the 2019 Winter Bridge at Tuck, I went back to work at the University of Alabama at Birmingham Huntsville Regional Medical Facility (UAB) for the first time since 2017.
Shortly after my return to UAB, the global pandemic struck the nation and classes were moved entirely online. During my first remote term in the spring, I was blessed with a few opportunities to do some good in different spaces. I became president of the Dartmouth chapter of the National Pan-Hellenic Council, I was elected to be a member of the Palaeopitus Senior Society, and I accepted an offer to intern with AIG. While interning, I began laying the foundation for the work I am doing now with Dr. Bryant Ford and a team of Black undergraduate men from different classes. Our mission is to promote a general sense of community and foster a learning environment particularly on issues surrounding sexual violence.
After the completion of my summer internship I accepted a return offer from AIG for the following summer. As a retired college football player with job security, I started the fall term focused on graduating and leaving Dartmouth better than I found it. Throughout the fall I worked with the Dartmouth NPHC, Palaeopitus, Dean of the College Student Advisory Board, and the Community Education Project with Dr. Ford and the team. Going into the winter term, I look to continue much of the work that has already been started and leave the pieces behind for others to continue meaningful work.