Excellence at Dartmouth: Awo Adu '22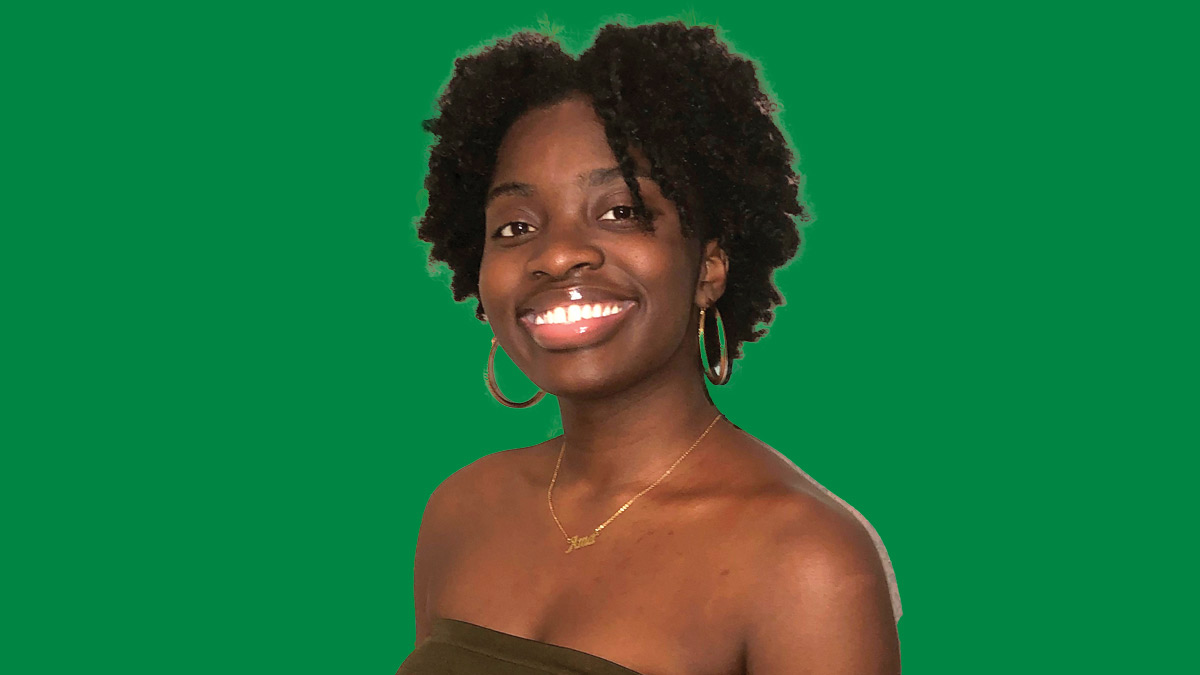 Awo Adu is a 20-year-old Ghanaian-American storyteller majoring in Film & Media Studies modified with Pan-Africana Studies, and minoring in Cultural Anthropology at Dartmouth College.
Having grown up with minimal representation of Black identities on the screen, she has always sought to be and create the representation she never received. She is passionate about filmmaking, playwriting, education access, and learning languages. She currently serves as the President of the Black Underground Theatre and Arts Association. She enjoys writing and performing spoken word poetry, and shooting choreopoetic films. After graduating from Dartmouth, she hopes to pursue an MFA in Playwriting or Creative Writing.
She has professional aspirations of championing Black representation through filmmaking and directing. She hopes to one day establish a fellowship program for young cinematographers who have a strong passion for film, but lack the resources and mentorship to get their feet off the ground.