The Dartmouth Library has a rich history that began in 1770. Come visit the José Clemente Orozco mural, the Dr. Seuss Room, and more.
Features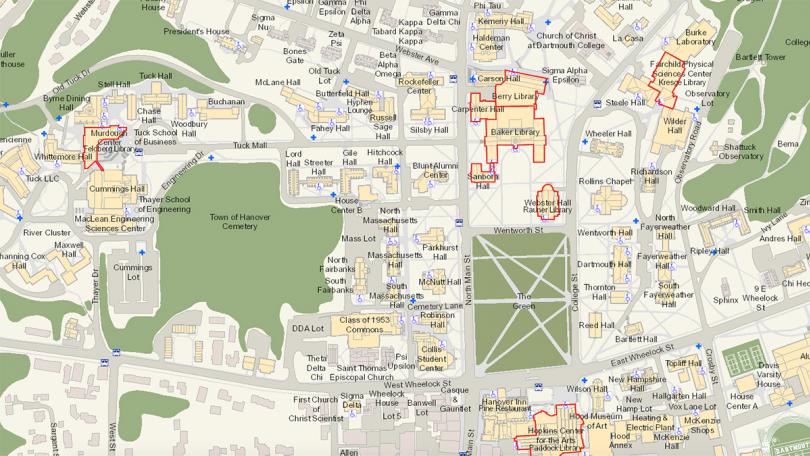 Travel to the Dartmouth Library in Hanover, New Hampshire.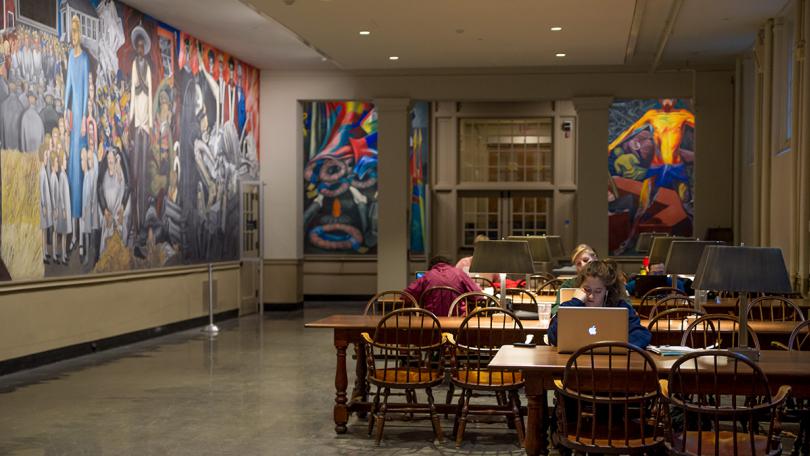 Experience our greatest treasure, the mural by artist José Clemente Orozco. Visit or take a tour!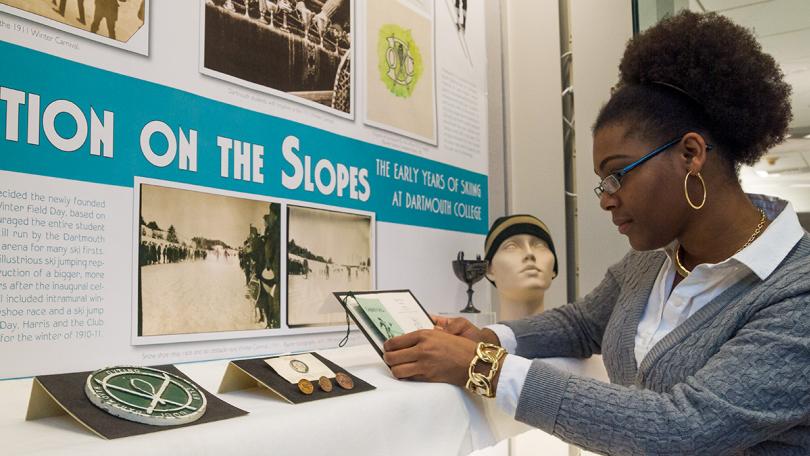 See many of our exhibits that are open to the public.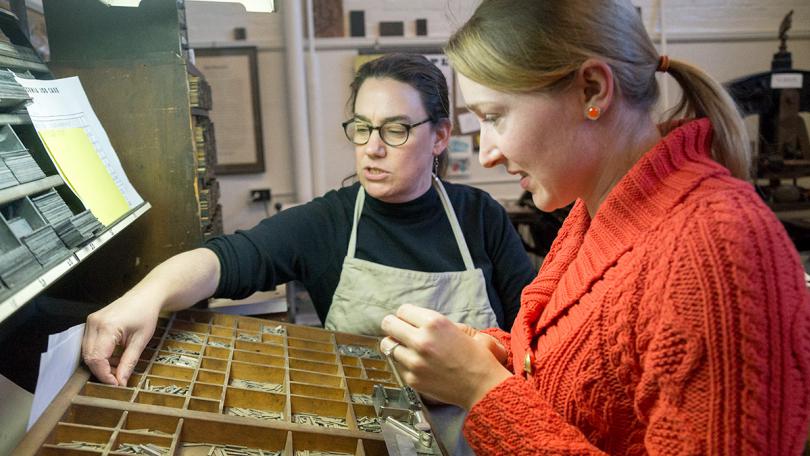 Join us and learn the historic craft of letterpress printing and hand bookbinding.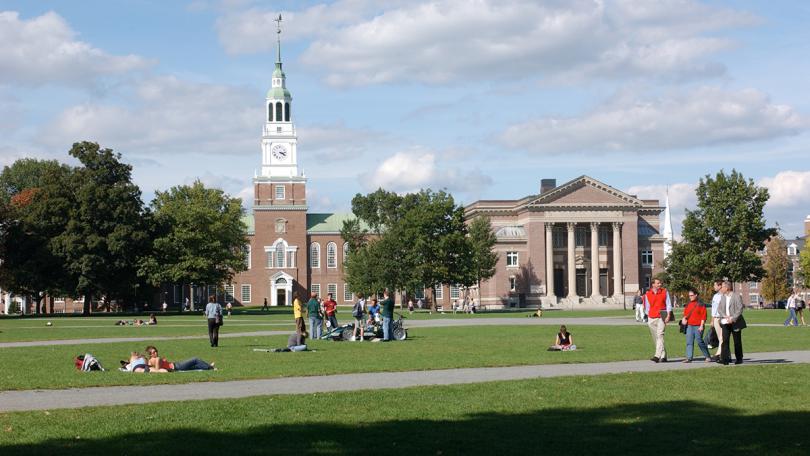 See things from a different perspective at one of the highest points on campus.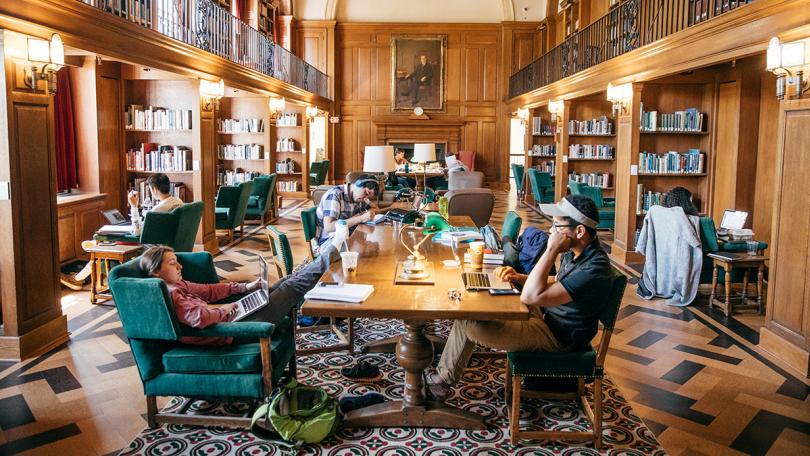 On a sunny day or a snowy evening, the Tower Room offers inspiring views.
Top Moments in History
1770
Eleazar Wheelock brings his library to Hanover. It consists of 300 volumes—mostly religious tracts, Bibles, and primers—that he has assembled or received as donations from supporters in England and Scotland for his work in Moors Indian Charity School.
 
1791
Dartmouth Hall is completed. The middle room of the first floor is set aside for the Library.
 
1809
The first printed catalog of the Dartmouth Library is issued.
 
1840
Reed Hall is completed and the Library is moved there.
 
1885
Wilson Hall is completed, the first building on campus constructed specifically to house the Library and large enough to accommodate 150,000 volumes; the collection stands at 60,000 volumes. The cost is $67,000. The shelving arrives barely in time for the Commencement opening. The students move the Library's holdings in three days.
 
1928
Baker Library opens. Designed by Jens Frederick Larson, the building is funded by a gift of George Fisher Baker and named in memory of his uncle, Fisher Ames Baker, Class of 1859. The collection numbers 240,000 volumes; the building will accommodate 500,000 volumes. The move from Wilson Hall, and from storage in the basement of New Hampshire Hall, is accomplished at the rate of 15,000 volumes per day.
 
1938
Friends of the Dartmouth College Library is established. Their purpose is the acquisition of rare single volumes or collections, manuscripts, and anything outside the normal collection scheme for general Library funds.
 
1992
John Berry and the Baker family give $30 million for a new library adjoining Baker. Matthews-Fuller Health Sciences Library opens at the new Dartmouth Hitchcock Medical Center.
 
1994
The Library adds its 2 millionth acquisition, The Sine Collection of British Illustrated Books. It has taken the Library 200 years to achieve its first million volumes, and a mere 24 years to double the collection.
 
2000
Berry Library opens.
Download the complete timeline of the Dartmouth Library. (pdf)